Accelerate your CMMC compliance
and ace your certification.
Expert guidance for meeting the new, federal
Cybersecurity Maturity Model Certification (CMMC) requirements.
Meet the CMMC
Interim Requirements
Effortlessly complete and submit the assessment that keeps you in compliance today.
Position Your Company
for Future DoD Contracts
Be certified and ready for DoD contracts when the interim term ends.
Get Expert
Guidance
Succeed quickly by relying on a specialized co-pilot to help you navigate the entire CMMC process.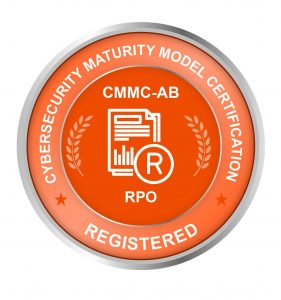 Are you prepared to meet over 100 security controls required for CMMC compliance?
Perhaps you don't know what will be needed, or where to start.

The federal guidance for meeting the new requirements is sometimes vague, and the path to meeting them is new territory.

This mandate has many IT managers feeling anxious and unsure about how to satisfy CMMC compliance requirements on top of everything else they need to do.
Own the Cybersecurity Maturity Model Certification (CMMC) process:

Grade Your Readiness
Take a short pre-test to get a CMMC Readiness Score.
If you needed to submit your compliance report today, where would you stand?
Know how prepared your organization is to meet the interim requirements today

Get our recommendations on the path forward for full compliance

Lock in your Plan for Full Compliance
Accelerate your CMMC compliance process by selecting the path that's right for you.
Exceed IT offers four levels of service to help you meet the minimum requirements quickly, then ace the full certification.

Ace Your Certification
You don't have to go it alone.
With Exceed IT, you've got the specialized backup you need to competently pass this new challenge.
Time-saving compliance guidance

Experienced Cyber-aware Support

Optional Managed IT Services for more advanced needs
You Don't Need to Go It Alone.
Let us be your CMMC Compliance Navigator.
Be prepared and know how to meet the new requirements.

Don't know where to start? Federal guidance is vague & tricky.

This can feel overwhelming and frustrating, don't risk figuring this out on your own.

Exceed I.T. has the know-how and patience to stay by your side until the certification is done.

We'll help you meet CMMC compliance, ahead of your deadline.
Not ready to see your readiness score?
Download the "CMMC Compliance Checklist":